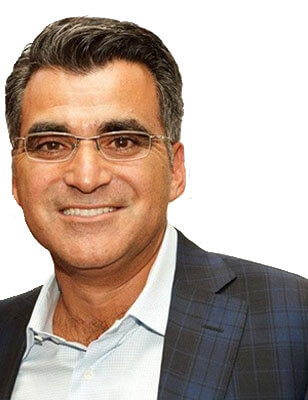 ---
Dr. Sobel's commitment to dentistry is shown not only through the superlative care he provides, but also through his dedication to continuing education and instruction within the dental community.
After graduating from The School of Dental Medicine at Buffalo in 1988, Dr. Sobel completed the Branemark Implant Certification course in the Restoration of Dental Implantology. Just three years later, in 1991, Dr. Sobel opened his private practice in New York City. In 2006, he co-founded Manhattan Prosthetic Dentistry with Dr. Bertini. For nearly two decades, Dr. Sobel's practice has focused on full-mouth rehabilitation, while continuing to provide his patients with comprehensive dental care.
Dr. Sobel's lifelong curiosity and passion for learning ensure that he is always at the forefront of the field. Since 1993, he has been committed to sharing his expertise with the dental community at large. He has been a registered lecturer with the Sterioss Implant Company since 1993 and with the Noble Biocare Implant Company since 2004. In both 1998 and 2009, he presented his work at the Greater New York Dental Meeting. Dr. Sobel has lectured at the Nassau County Dental Society, Suffolk County Dental Society, Erie Dental Society and various study clubs, including the prestigious Seattle Study Club. Dr. Sobel is a member of the American Dental Association, the Greater New York Dental Association, Seattle Study Club, Manhattan Interdisciplinary Study Club and Rockefeller Center Study Club.
In his free time, Dr. Sobel enjoys traveling in Italy and Mexico. He is always on the lookout for Italian wines and challenging golf courses.
---
---
Visit Dr. Sobel's Review Sites
---
212-541-6220

Call today to request an appointment.
Location

630 Fifth Avenue, Suite 1854
New York, NY 10111
Directions
Request Appointment

Fill out our online form.
Click Here